The Experience

After graduating high school I attended JohnCasablancas Modeling and Career Center in Nashville, Tennessee. I earned my certification as a select model and then joined Model Talent Management as an amateur model under (Gina Vickery) while attending Middle Tennessee State University.

After entertaining my modeling career, I graduated from MTSU majoring in Recording Industry:Music Business and a minor in Entrepreneurship. I love music and every aspect of it. In the meantime, I also began to pursue a career in writing with the Associated Content and other endeavors.

I was always interested in fine arts which includes, but is not limited to acting, modeling, painting, sculpting, poetry, photography, and more. However, at the end of the day, I still had to work long tedious hours at a clock in job. My job list includes at least six different restaurants, about three factories, office jobs, sold Mary Kay, but I wasn't happy with either. I knew it had to be a way to do what I loved and have success with it. I would hear about people having a website and making money, but I always thought it was a gimmick. I just knew someone would want me to spend my hard earned money on something that would never work. I'm here to tell you it's not a gimmick and with time, effort, and patience, you too could have a successful business endeavor with your website.

The Truth Behind the Madness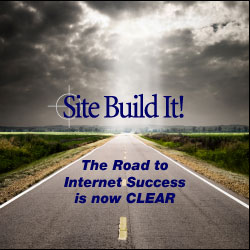 The first thing I think people are prone to ask me is why do I give this information free and what is the catch. Well, the catch is… there isn't one. I know there are thousands of websites that make money by giving the same information as I do. I say kudos to them. The thing is, nearly all of the information on this site can be researched for free. It's about having the time and resources to do it. I am a believer in giving back to what is given to me. In other words, I am blessed with the knowledge of having this information whether it was researched, taught, or experienced. This is my way of giving back. Am I a Saint who only gives this information with no profit at all? Well, no. I earn money from hosting my own website. I do not have the time or money to make big charitable donations like Bill Gates and Oprah. As a matter fact, I don't even belong in the same sentence with Bill Gates and Oprah, but the point is to give back what I can. Here is how I can reach over thousands of viewers and give them an honest way to earn extra cash.

There are thousands of single parents out there who may not have sitters for the kids, college students who don't have time to work a 9 to 5, those who physically can't work, or any other given reason, here is an outlet. This is my way of being able to make money 24/7, even if I am sleep. If your aspirations are even greater, you may never have to work the 9 to 5 again. There really are people who make substantial income off the web, substantial enough to pay their bills and have discretionary income. Remember this rule of thumb; everything in life in general is what you make it. Turn a no into a yes and never give up.

Modeling and the Secrets Within

I'm going to tell you some truths about modeling and what to expect. I began to model when I was around 21-years-old after I moved to Nashville. I didn't know anyone in the business and I was clueless about where to go when making my first moves. I called agencies and visited different websites in order to gain insight on the companies.

The majority of agencies want to see a portfolio and a talent resume. A portfolio is basically a group of 10-12 shots of your unique and intriguing photos, which displays different styles, techniques, clothing, backgrounds, etc. The normal image size is 8x10 or 8.5x11, which has to include a headshot, full-body shot, and some agencies require a side shot. The cost of a good portfolio is expensive, especially if you're dealing with upscale photographers (which you may not be able to afford in the beginning). Some agencies also require a "comp card" which is a card that has your headshot on the front side, then three or four different shots on the back including one full body shot with you specifications, meaning height, weight, etc…(this was standard a few years ago, it may be a little different now. ;-) I obviously did not have any of the above requirements or modeling experience, so I started from the bottom.

I heard about JohnCasablancas Modeling and Career Center, so I was eager to join. I went to an open house where I was required to walk, and do a monologue for the acting portion. I spoke with an agent who worked within the company and after we talked, I ended up attending the school opposed to joining the actual agency. There were payments required, which I did not mind at the time because I felt as if I needed the training, so I looked at it as an investment. The majority of the trainers were great, especially my acting coach, Doug. Upon completion of the school, I was signed to a one-year contract under Gina Vickery who recommended me a photographer. Under Gina, I got auditions as well as paid assignments. I was slowly breaking into the industry until there was a staffing change at the agency and I was no longer under Gina. I signed another contract under a different director, but it did not work out.

I had experience under my belt and more knowledge about the industry, but no agency. I was accepted into two more modeling agencies, but one required a $100 annual website fee in order to be featured on their site whether you get paid assignments or not, and of course, the standard agency fee of 20% of your earnings still applied. The other agency got me lost on my first fashion show assignment in nowhere land. When I called the agency director and asked what were familiar landmarks that I should see, she said she wasn't responsible for directions and hung up. Once I finally made it the destination, all of the young women were getting undressed together behind a portable wall, and yes, men were there. Needless to say, I left my first fashion show assignment and I never returned to the agency.


I quit trying to join an agency and did research of my own. I discovered that the majority of the auditions I was getting from agencies were also posted on free modeling websites such as OneModelPlace, Craigslist (the talent section), ModelMayhem, and ExploreTalent. The upside for me being my own agent was no percentage sharing, no extra fees, and I didn't have to worry about an agent overlooking an assignment or giving someone else an assignment that could have been a great opportunity for me. ModelMayhem also has plenty of photographers who need exposure for themselves, so you may be able to get a good portfolio built for a little bit of nothing.

There are creditable commercial, magazine, and production companies associated with these sites. I was actually cast in my first horror film (which didn't succeed due the producer/director finances) through one of these websites, I think it was Craigslist. This particular audition was held at a local bar and grill. I represented myself and several others applicants, who were with agencies, auditioned the same day I did. I ended up getting a role. ExploreTalent had most, if not all, of the auditions that my agency had. ExploreTalent has been around for a while and I actually had castors from fashion & hairshows that requested me oppose to me sending a request to them.
One of the negative differences with being your own agent is that you have to watch out for scams and never ever meet in private places, even if you are with someone. I'm not giving you this information to tell you that agencies are bad, some are very good, like my first director. However, if I was starting from the bottom again, I would join the free modeling sites first using decent up-to-date photos, read the forums and post by people already in the industry while networking with others. Try to get creditable assignments as well because this is going to help build your portfolio and talent resume. This will make you more of a value for the agency you apply for. Always remember, agencies get paid off of your work, so why should you have to pay them twice.
Tips on Fashion

Here is a truth...What looks good on someone else isn't going to necessarily look good on you. You have to find your fit. Some women are curvy heavy like Beyonce, curvy slim like Ciara, no curves, or an average blend. You have to find the correct apparel that fits your natural body style. Did you know that the color black makes you look thinner? Dark colors also draw heat, so be aware of that in the summer. Wearing horizontal stripes make you look wider and vertical stripes make you look taller. Please people, know that long sleeved shirts and daisy dukes don't go together. Neither does jogging suits with heels....sorry :-(



Wearing heels is the perfect technique to
accentuate the legs and butt...Think of Beyonce, Ciara, and Jennifer Lopez. All of these ladies not only look great in heels, they work out in them as well. Endless Shoes.com have a wide variety of name brand shoes and brilliant styles.

Now me personally, I love heels but I also love my tennis shoes as well. Not just regular tennis shoes, but the ones with style and a touch of class like Coach. I feel that the Coach design is unique and I love the comfortability of Coach shoes.



After teaming up with CJ, I learned about this shopping website called Boscovs where you can buy all types of big name brand products such as Dooney&Bourke, Estee Lauder, Kenneth Cole, Nine West, Vera Wang, Nike, Calvin Klein, Lazy-Z-Boy furniture, Sony, Panasonic, Fisher-Price and too many others to name. Clothes, electronics, toys, luggage, As Seen on T.V items, and more can be found on this website...